I've been battling some health issues as well as a loss in my family which has led to some pretty serious writer's block in that I just haven't been writing much. Or doing much of anything.  I'm on the road to recovering, I think.  I'm writing again, which is the best part for me.  I don't feel good when I'm not writing.
I am having to re-order my goals for this year due to things that have come up.  Right now, I'm planning to finish the first 20 Gryphonpike novellas (so the first 4 omnibus versions, essentially, more on those in a moment) and the first four books of the Pyrrh Considerable Crimes Division series.  I'm not sure when exactly each will be posted, part of my journey toward health is not putting too much pressure on myself.  But they'll all be up by December, that much I can promise (barring further life rolls).
Meanwhile, here is the promised cover pr0n.
First set are for the omnibus versions of the Gryphonpike Chronicles.  Each will contain five novellas.  The art for all of them was licensed from Kerem Beyit and the text done by my friend Greg.
These next two are for the Pyrrh Considerable Crimes Division novels, books 1 and 2.  The artist is custom courtesy of Nathie via Deviantart.com and the text done by my friend Greg.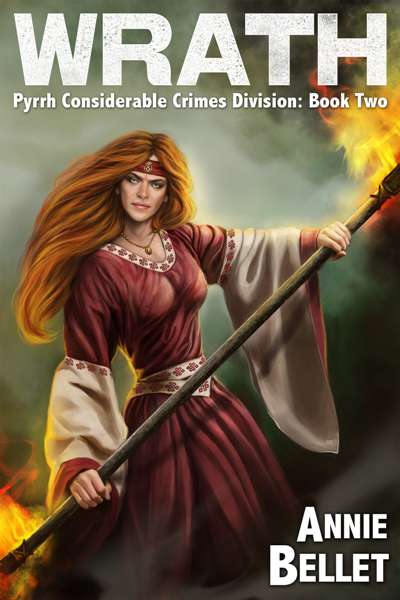 There. Cover pronz. Those will be coming out this year. Now… back to the writing I go. Many pages to go in order to fill these covers with awesome stories.