My new urban fantasy series is launched!  The series is along the lines of The Dresden Files or The Iron Druid Chronicles, with a heavy dash of gamer/nerd tossed in. Book one is out now (links to follow in this post) and books two and three will be available in August.  Here's the details, with the shiny cover done by Ravven, description, and links to get it for yourself.  Please feel free to share this post!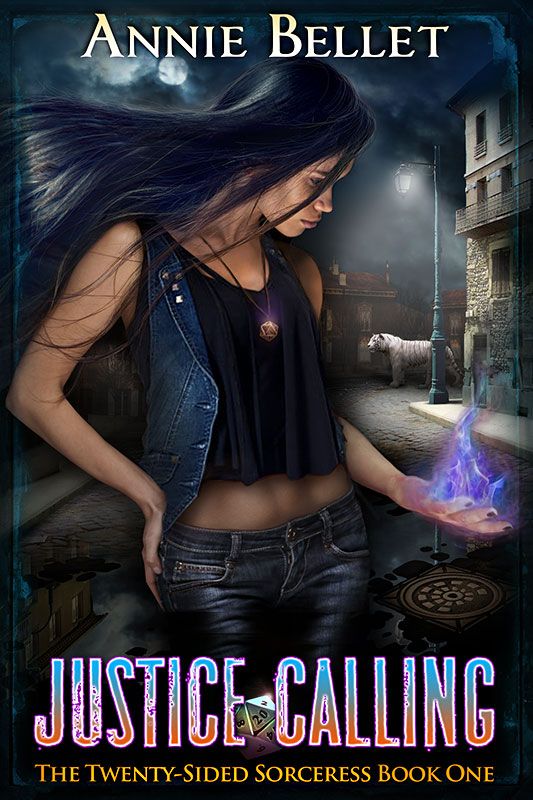 Gamer. Nerd. Sorceress.
Jade Crow lives a quiet life running her comic book and game store in Wylde, Idaho. After twenty-five years fleeing from a powerful sorcerer who wants to eat her heart and take her powers, quiet suits her just fine. Surrounded by friends who are even less human than she is, Jade figures she's finally safe.
As long as she doesn't use her magic.
When dark powers threaten her friends' lives, a sexy shape-shifter enforcer shows up. He's the shifter world's judge, jury, and executioner rolled into one, and he thinks Jade is to blame. To clear her name, save her friends, and stop the villain, she'll have to use her wits… and her sorceress powers.
Except Jade knows that as soon as she does, a far deadlier nemesis awaits.
Justice Calling is the first book in The Twenty-Sided Sorceress urban fantasy series.
Get it now on Amazon.  Or at Barnes & Noble.  Or on Kobo. Or Apple.