I've released a new short story collection.  It's full of some of my favorite stories and has beautiful cover art done by Tom Edwards.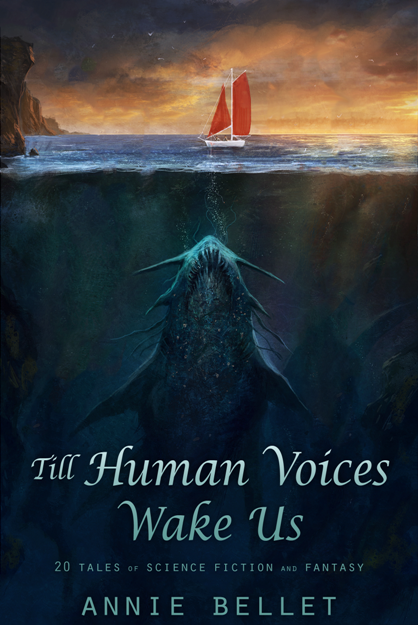 Description: In this large collection, author Annie Bellet demonstrates her gift for the short form, offering readers twenty short stories, novelettes, and novellas that are compelling, beautifully imagined, and entertaining.
Till Human Voices Wake Us contains 20 stories ranging from hard science fiction to space opera, sword and sorcery to magical realism, some in print for the first time.
Included in this collection are:
Falls the Shadow on Broken Stone
Till Human Voices Wake Us
No Gift of Words
Pele's Beekeeper
Crawlies
Delilah
No Spaceships Go
All-Purpose Luck
Roping the Mother
Winter's Bite
Broken Moon
All is Violent, All is Bright
The Scent of Sunlight
Light of the Earth As Seen from Tartarus
Nevermind the Bollocks
Delivering Yaehala
Of Bone and Steel and Other Soft Materials
La Última Esperanza
A Hunter's Memory of Winter
On Higher Ground
Find it on Amazon for Kindle, or on B&N for Nook, or on Smashwords for every format.