The Twenty-Sided Sorceress book 4, Hunting Season, has a cover now, thanks to the epically talented Ravven.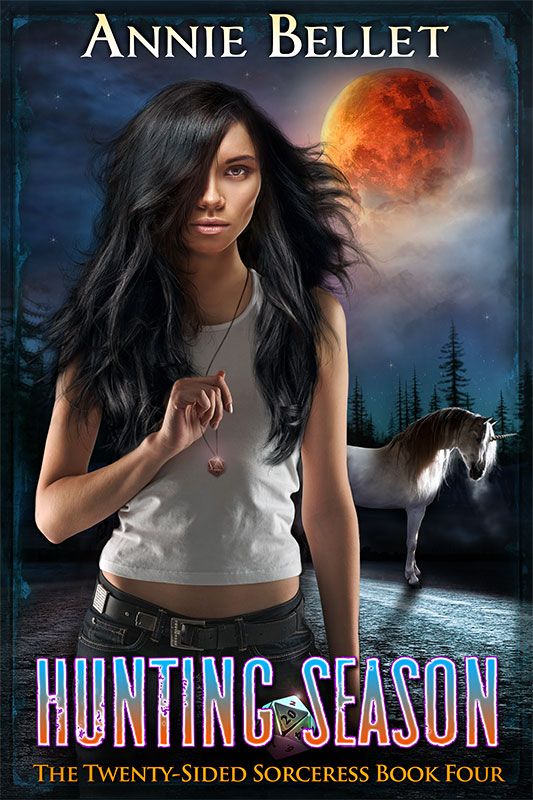 I'm also experimenting with pre-orders on Amazon for this book, so it'll technically be available for purchase (as a pre-order, which means you aren't charged until it comes out AND it will automatically beam down into your Kindle or Kindle App on release day) before book 3 comes out, which is a little weird, but publishing is a weird business.
So yes, release dates!
Pack of Lies, book 3, will be the first full-length book in the series (all books going forward in this series will be full-length novels) and releases on October 14th.
Hunting Season, book 4, releases on December 9th. You can pre-order it on Amazon if you so desire.
Book 5 is TBA but won't be out until 2015, probably early spring.