In the last week or so I've put up three new e-books, so I figured they should get their own post.
The first is a fantasy novelette.  It has unicorns, chase scenes, friendship, betrayal, and did I mention the unicorns?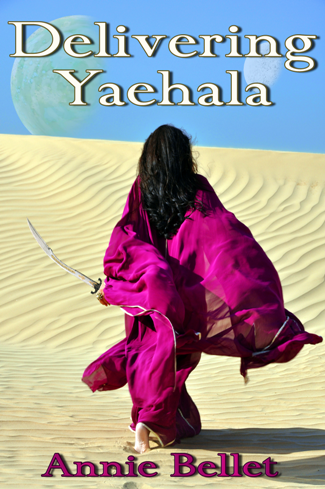 Description:
Exiled from her people, Alila lives alone in a canyon harvesting Frankincense resin with her twin unicorns for company. When a pregnant princess on the run from assassins disrupts her quiet world, Alila chooses to help her reach the coast.  Hounded by assassins and torn apart by distrust, Alila's choice threatens to reveal her dark past and her terrible secret. If she and the princess survive their journey to safety.
Buy for Kindle (Or get it free via Kindle Prime Lending).
The other two stories I've put up are both ones that appeared in anthologies this summer.
Description:
Eking out an existence as a scavenger in post-apocalyptic Russia, Ryska never thought she would be more than a blind, discarded military experiment. Then she ends up in the middle of a kidnapping gone wrong and must use her all her skills to save herself, and the young boy who brings back painful memories of her past.
This is a science fiction short story that originally appeared in Mirror Shards: Volume One.  Get it for your Kindle, or Nook, or in Other E-book Formats.
Description:
Diarmuid long ago gave up hope of escaping his indentured servitude on the Family's large drug-refining space station. He owed money he didn't have, they made him an offer, and he loved breathing so he couldn't refuse.  But when he accidentally uncovers a spy from a rival crime syndicate, everything changes. Suddenly escape looks possible and with a crazy sexbot and a paranoid Siberian on his side, what could possibly go wrong?
Nevermind the Bollocks is a short story originally published in Digital Science Fiction #2.
Get it now for your Kindle, or Nook, or in Other E-book Formats.
Hope everyone had a wonderful Holidays.  I'll be doing my "looking back at 2011" post here soon.