Science Fiction Novelette
I have a near-future, hard science fiction novelette on sale now.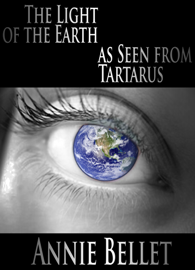 Ian and Jack Talley and the Prometheus Space Program set a record for the fastest manned flight to Jupiter. But the journey ended in disaster, crippling Jack and killing the rest of the team.
Ten years later, an eccentric multi-billionaire offers them all of his money, and a second chance, if they'll fly him to Pluto. The Talley brothers reunite their team, ready to rekindle the dream of manned space flight. But self-doubts and technological issues both old and new appear, leaving the question open: are they making history? Or repeating it? And finding the answers could cost them far more than the Prometheus program.
Here's the links to buy- (it's only $1.99!)  Kindle (which hilariously has a reversed cover image, that will be fixed soon), Nook, and pretty much all other formats.
Now, back to writing this novel.  Enjoy!